Last Updated on July 19, 2021 by Evan Retallack
Shipping pharmaceutical products comes with increased challenges due to stringent health and hygiene requirements. It's important for pharmaceutical supply chains to limit the risk as much as possible. Ensuring all aspects of the shipping system meet the standards needed is the solution.
In an industry expected to be worth $1.12 trillion in 2022, according to Evaluate, shipping disasters in the pharmaceutical market can be costly. In temperature-related problems alone, Cargosense say it was estimated that the healthcare industry as a whole lost $35 billion in 2014. The costs incurred are not just the value of the products lost but also replacement, cause analysis and unused logistics.
Choosing the right material for pharmaceutical pallets is a crucial part of risk mitigation both in terms of financial loss and in protecting the consumer.
---
What goes into the handling and transport of pharmaceuticals?
Regulations around what companies can and can't do when it comes to transporting and distributing different typed of pharmaceuticals, dangerous materials and any good where sterility is an important consideration vary based on region and local authority.
For domestic shipping within Australia, varying regulations and compliancies can make it difficult to select a material or method that upholds throughout each territory. For example, the government of South Australia has its own code of practice around the transportation and storage of drugs of dependence and how they're transported via road, rail or air.
However, while many regulations refer specifically to the storage and protection of dangerous or vulnerable goods, what of the materials they are transported on? The Australian Pesticides and Veterinary Medicines Authority (APVMA) code of good manufacturing practice sheds some light.
---
Is sterility important when transporting dangerous or vulnerable goods?
Plastic pallets can be sanitised more easily and is overall a more hygienic option.
For the APVMA, sanitation and hygiene, particularly the ability to be easily cleaned is an important consideration:
"Material must be transported between premises or buildings in a manner that ensures that the integrity and status of the material is maintained."
"Items brought into sterile manufacturing areas, including means of transport, should be of a standard of cleanliness compatible with the environmental standard for the area."
"Areas for the production of sterile products should be subjected to regular, thorough cleaning and disinfection. The effectiveness of controlling microbial content of the air and surfaces should be routinely monitored."
---
Transporting pharmaceuticals with wooden pallets has many drawbacks
Concerns around the suitability of wooden pallets hit the news when several big pharmaceutical companies had to recall their products due to contamination.
Following complaints from consumers of mouldy and mildew-like smells, it was discovered that a chemical fungicidal and flame retardant treatment called 2,4,6-tribromophenol (TBP), combined with excess moisture in the pallets, had resulted in the production of the chemical 2,4,6-Tribromoanisole (TBA).
The presence of the chemical on the product the consumer received caused instances of various stomach issues such as vomiting and diarrhoea. Over a 3 year period it is estimated that cost to the industry was in the region of $1 billion, according to Pharmaceutical Manufacturing.
The problem resulted in the FDA issuing a statement warning that wooden pallets treated with TBP should be used with precaution in any area of drug packaging or storage.
With the need for getting pharmaceutical shipments through customs in a timely manner so crucial, what do pharmaceutical companies need to consider when selecting international shipping pallets?
Choosing a pallet material that can be cleaned to match the level of sanitation needed to safely transport medicines, drugs and other similar materials makes meeting regulation requirements a much easier and less time-intensive task.
---
While international shipping and transportation is an activity rife with challenge for any industry, the pharmaceutical industry's need for precisely controlled environments along complex routes make it uniquely demanding. With the market seeing a shift towards the pharmaceutical pallet transportation of high value, low volume drugs often designed for personalised use, the success of pharmaceutical shipments are of vital importance not just financially; lives can depend on it.
1. Temperature control
The specialised nature of medications, along with the increased need for cell based regenerative therapies, means that the demand for the so named cold-chain utilisation has continued to increase. The potential for useless products or even deadly side effects as a result of temperature standard failures makes this challenging aspect of drug transportation particularly vital.
Research by Cargosense found that the pharmaceutical industry incurs over US$15 billion in losses due to temperature errors during shipping alone.
To make this even more challenging, traditional wood pallets used for the packing and shipment of pharmaceutical goods regularly suffer in the temperature extremes required for safe movement of medication. Moisture absorption can cause warping, leading to damage of the contained In the wake of increased demand for produce to be kept at below freezing temperatures, many pharmaceutical companies are moving towards more durable plastic pallets.
The pharmaceutical industry's need for precisely controlled environments along complex routes make shipping uniquely demanding.
2. Regulation
Against a background of increased clinical trials and movement of cells, governing bodies have put in place tougher guidelines to regulate and ensure the safe movement of pharmaceuticals. Amongst other things, these regulations aim to maintain stringent hygiene practices. Notably, the World Health Organisation stipulates that transportation containers are regularly cleaned.
Maintaining the required standard is both time consuming and costly, and compliance increasingly relies on the use of the most modern materials. Plastic pallets, with their smooth and moisture resistant surfaces, have consistently proved themselves to be the most hygienic option. They allow for quick turnarounds, rather than the time-costly methods required to comprehensively sterilise wood.
---
3. Warehouse management
The last ten years have seen the pharmaceutical industry double in size. This increase in sales and stock has made the correct management and efficiency of available warehouse space more important than ever. Streamlining logistics and supply chain efforts to ensure maximum utilisation of storage space, combined with the strictly regulated conditions required for storing medication, is a consistent challenge. Acquiring hygienic pallets that allow stackability and safe handling can drastically decrease warehouse management issues.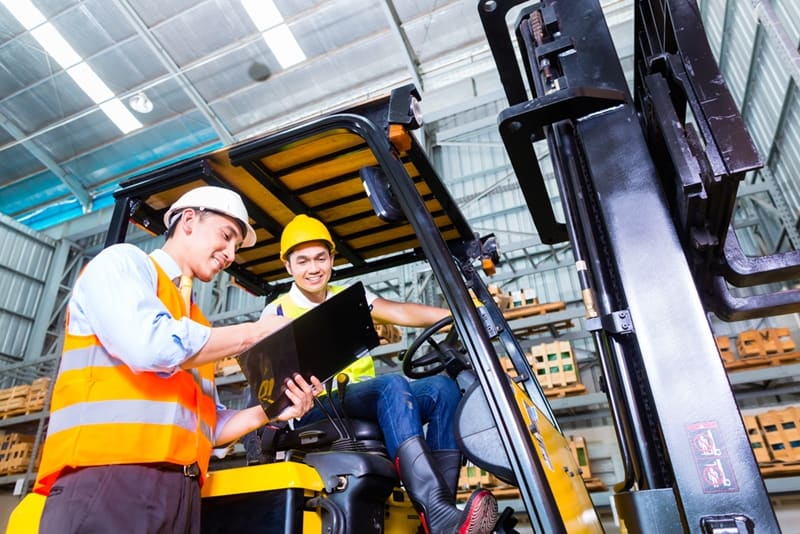 Eco Pallets team provide a variety of durable, easily cleanable and storage friendly bulk containers and pallets to fit the needs of the pharmaceutical industry. Contact the Eco Pallets team for more information.
---