Sanitation is an important consideration for manufactures and distributors, especially when transporting dangerous or vulnerable goods and materials, such as pharmaceuticals.
Choosing the right transportation materials, such as plastic pallets, can improve the conditions pharmaceuticals and similar materials are transported in not just from a regulations perspective, but from a sterility standpoint, too.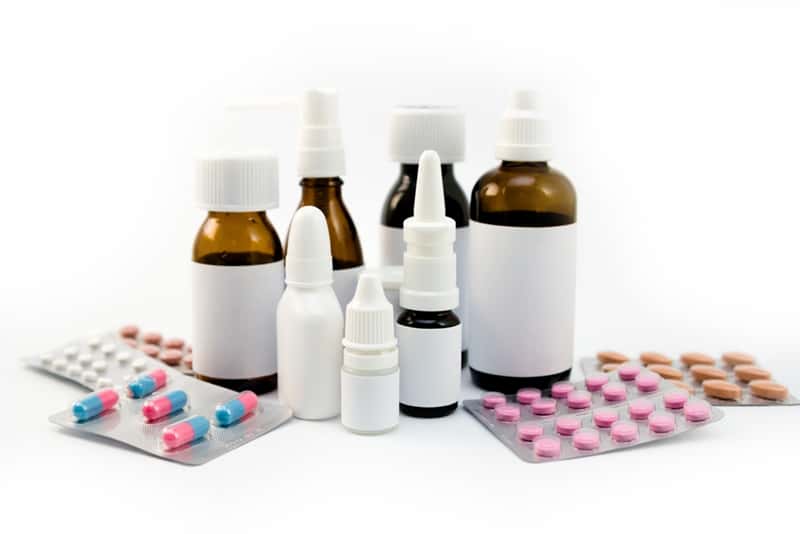 Challenges With Transporting Pharmaceutical Products
Transporting pharmaceutical products comes with increased challenges due to stringent health and hygiene requirements. It's important for pharmaceutical supply chains to limit the risk as much as possible. Ensuring all aspects of the shipping system meet the standards needed is the solution.
In an industry expected to be worth $1.12 trillion in 2022, according to Evaluate, shipping disasters in the pharmaceutical market can be costly. In temperature-related problems alone, Cargosense say it was estimated that the healthcare industry as a whole lost $35 billion in 2014. The costs incurred are not just the value of the products lost but also replacement, cause analysis and unused logistics.
Choosing the right material for pharmaceutical pallets is a crucial part of risk mitigation both in terms of financial loss and in protecting the consumer.
---
What goes into the handling and transport of pharmaceuticals?
Regulations around what companies can and can't do when it comes to transporting and distributing different typed of pharmaceuticals, dangerous materials and any good where sterility is an important consideration vary based on region and local authority.
For domestic shipping within Australia, varying regulations and compliancies can make it difficult to select a material or method that upholds throughout each territory. For example, the government of South Australia has its own code of practice around the transportation and storage of drugs of dependence and how they're transported via road, rail or air.
However, while many regulations refer specifically to the storage and protection of dangerous or vulnerable goods, what of the materials they are transported on? The Australian Pesticides and Veterinary Medicines Authority (APVMA) code of good manufacturing practice sheds some light.
---
Is sterility important when transporting dangerous or vulnerable goods?
Plastic pallets can be sanitised more easily and is overall a more hygienic option.
For the APVMA, sanitation and hygiene, particularly the ability to be easily cleaned is an important consideration:
"Material must be transported between premises or buildings in a manner that ensures that the integrity and status of the material is maintained."
"Items brought into sterile manufacturing areas, including means of transport, should be of a standard of cleanliness compatible with the environmental standard for the area."
"Areas for the production of sterile products should be subjected to regular, thorough cleaning and disinfection. The effectiveness of controlling microbial content of the air and surfaces should be routinely monitored."
Transporting pharmaceuticals with wooden pallets has many drawbacks
Concerns around the suitability of wooden pallets hit the news when several big pharmaceutical companies had to recall their products due to contamination.
Following complaints from consumers of mouldy and mildew-like smells, it was discovered that a chemical fungicidal and flame retardant treatment called 2,4,6-tribromophenol (TBP), combined with excess moisture in the pallets, had resulted in the production of the chemical 2,4,6-Tribromoanisole (TBA).
The presence of the chemical on the product the consumer received caused instances of various stomach issues such as vomiting and diarrhoea. Over a 3 year period it is estimated that cost to the industry was in the region of $1 billion, according to Pharmaceutical Manufacturing.
The problem resulted in the FDA issuing a statement warning that wooden pallets treated with TBP should be used with precaution in any area of drug packaging or storage.
With the need for getting pharmaceutical shipments through customs in a timely manner so crucial, what do pharmaceutical companies need to consider when selecting international shipping pallets?
Choosing a pallet material that can be cleaned to match the level of sanitation needed to safely transport medicines, drugs and other similar materials makes meeting regulation requirements a much easier and less time-intensive task.
---
4 Advantages of Plastic Pallets For Transporting Pharmaceutical Products
Getting through customs as quickly as possible ensures that goods arrive at their destination in a timely manner. Delivery dates are crucial. With the transport of pharmaceuticals (as well as food industry products), most products have a defined lifespan. Plastic pallets and crates minimise contamination issues that can be disastrous in such industries, helping to eliminate customs checks required with wood-based shipping materials.
1. Supply levels
The UK government's warning around stockpiling reinforces the need to know the future requirements of the market. It can be difficult enough to meet sudden spikes in demand when it comes to the actual product.
And it is near impossible if shipping materials are below the required level. Eco Pallets Australia have distribution centres across Australia and can dispatch pallets from Sydney, Melbourne, Perth and Brisbane. And we deliver direct to major ports.
---
2. Hygiene requirements
Cleaning and disinfection
Plastic pallets are unable to harbour mould or moisture due to the sealed nature of the surfaces.
A real benefit to plastic pallet transporting of pharmaceutical products is that they're immune to the type of contamination described above that so easily becomes an issue with wooden pallets.
Plastic pallets won't harbour mould or moisture due to the smooth and sealed nature of the surfaces.
Easily cleaned and disinfected, with no risk of excess moisture, plastic pallets are suitable for use in areas where hygiene is paramount. Some pharmaceutical companies limit the use of pallets within their facility to plastic. Although goods may arrive on wood, they are transferred onto hygienic plastic to make cleaning and disinfection easier. The goods are only transferred back onto a wooden pallet when they have been suitably packaged to prevent contamination. As yet, the only instances of drugs having to be recalled due to contamination during the shipping process have involved the use of wooden pallets.
The risk of contamination issues associated with wooden shipping materials can be completely avoided with plastic pallets.
Crates and pallets must be easy to clean and disinfect. Plastic pallets are immune to infestation and are able to withstand pressure washing. We go as far as to provide a range of hygienic pallets specifically designed with smooth surfaces to enable quality cleaning.
---
3. Temperature
Changing temperatures
Some drugs, as many as 7 in 10 according to icontainers, require temperature-controlled environments throughout the shipping process. They also report a change of as little as 2 degrees Celsius could render the drug useless and suggest that the pharmaceutical industry already loses around $150,000 every time a temperature issue occurs in a shipment considered as small. A change in temperature can ruin a pharmaceutical shipment.
Some plastic variations can withstand temperatures ranging from below freezing to 60 degrees Celsius. Wooden pallets can suffer in the low temperatures required for pharmaceutical shipping and are less heat and fire resistant than their plastic counterparts. Being able to withstand high temperatures also means that plastic pallets are able to be sanitised in methods involving high heat input.
A significant number of pharmaceutical products have very specific minimum and maximum temperature requirements which can be the difference between quality and ruined stock at the end destination. Plastic pallets are able to withstand temperatures as low as -30 degrees celsius which allows them to be used for a wide variety of products.
4. Global customs
Regardless of country-specific shipping and trade agreements, a large number of countries also subscribe to a set of standards around wooden shipping materials. All wooden crates or pallets must be certified as appropriately fumigated to prevent cross-country contamination of pests and other infestations. With some customs officers requiring supporting paperwork, it can be another delay in ensuring a shipment reaches its destination.
---
Summary
In regards to Brexit discussions, the pharmaceutical industry is facing shipping complications as the UK government advises organisations to increase their stockpiles amid concerns around customs delays. The UK's Secretary of State for Health and Social Care, Matt Hancock, sais that the UK will ensure a back supply of up to six weeks worth of medicines and recommends that pharmaceutical companies plan for additional stock levels, in a recent government letter.
Part of the worry is that treatment facilities and patients will not have access to the medicines they need in emergency situations, with that 2017 Manchester arena bombing cited as one incident where expedient international shipping was essential.
Plastic pallets meet this need much more effectively than wooden options. Made from a single piece of plastic, with no seams or joins, these pallets can be sanitised more easily and are overall a more hygienic pallet option than wood, according to Food Manufacturing Magazine.
---
Our team are dedicated to finding the right shipping materials for every business. Whether you need plastic crates or hygienic pallets, we'll find a product that works.
To find out more about why plastic pallets are the ideal transportation material, reach out to the team at Eco Pallets today.
Next Article: How Long Can You Use Plastic Shipping Pallets?